Under the scope of the "Strengthening Exports of Fruits and Vegetables from Lebanon to European and Regional Markets" project funded by the Kingdom of the Netherlands, the René Moawad Foundation was able to successfully export a container of 60 tons of certified Lebanese potatoes to the European markets for the second time in agriculture history.
Present at the Beirut port were his excellency Mr. Jan Waltmans, the ambassador of the Netherlands in Lebanon, the RMF Executive Director MP Michel Moawad, Embassy First Secretary Mr. Floris Van Slijpe, RMF General Director Mr. Nabil Moawad and RMF Project Manager Mr. Imad Riachy.
This success was built on the previous initiative whereby RMF in partnership with the Lebanese Agriculture Research Institute (LARI) in Akkar managed to export 21.7 tons of Lebanese potatoes to the European markets for the first time in May 2018 under a Dutch-funded project that was primarily focused on the potato value chain in the Akkar region.
Today, in addition to continuing the work on potatoes, the Strengthening Agricultural Exports program includes 3 new value chains: avocados, cherries and table grapes and it is being implemented on a national scale.
The new program aims to upgrade the export-enabling environment to increase the exports of the 4 main agricultural value chains through the following 4 pillars; firstly, by working on the produce through enhancing the capacity of farmers, service providers, cooperatives and land workers who handle it. Secondly by working with exporters and upgrading their facilities with new equipment that enables them to export. Thirdly by enhancing the facilities of governmental bodies such as the Ministry of Agriculture and the Lebanese Agriculture Research Institute (LARI) so they are able to support farmers and exporters achieve a successful outcome. And fourthly by raising awareness on child labour especially in communities where agriculture is prevalent.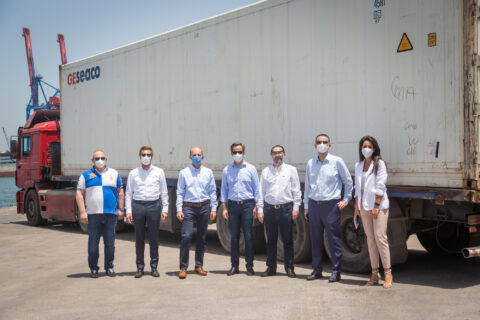 His excellency Mr. Jan Waltmans stated: "the quality of agricultural products went up to such a level that it can be exported to the EU. Two years ago we exported 20 tons and this year 600 tons will be exported to the European markets". RMF Executive Director MP Michel Moawad thanked the Kingdom of Netherlands for their support and announced that besides the 600 tons of potatoes this year, RMF will be exporting around 900 tons of grapes, 100 tons of cherries and around 37 tons of avocados have already been exported to Egypt.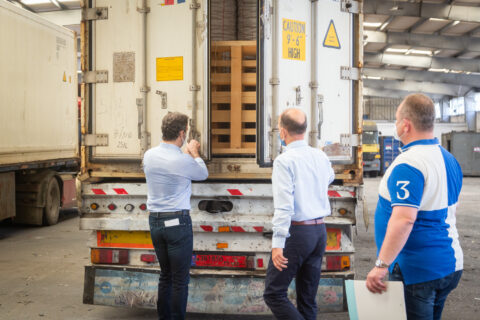 The program supports sustainable economic development and employment across the 4 value chains. So far, RMF has outreached and selected over 1253 farmers nation-wide out of an expected 2760 farmers over the length of the program. 612 farmers and 1836 local and foreign workers who assist farmers on field received capacity building and increase their skills and production capacity.